A great Italian success story comes to Yorkshire.
Uniglad Ingredients is proud of its strong Italian heritage and takes great pride in what we can now offer the Ice Cream and Gelato manufacturers of the UK. With a fantastic range of raw materials such as sugars, dried glucoses, fructose and dairy powders we are able to ensure that customers not only get accredited products but they get a supportive organisation that genuinely takes an interest in the Ice Cream sector.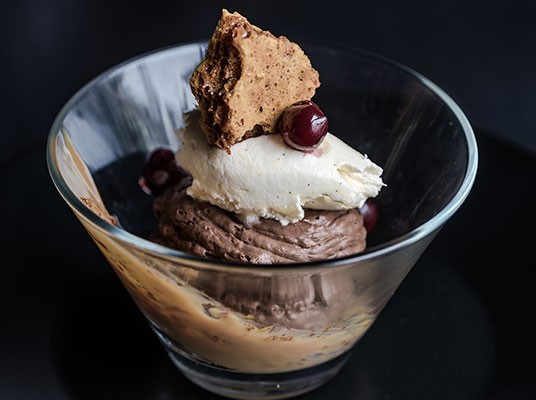 ABOUT US
Uniglad started business back in 1992 in Italy offering ingredients for the food industry and quickly established itself as a reference point for innovation in the Italian Ice Cream sector. Since 1992 we have come along way with an intense customer-focused approach that has helped the growth of Uniglad, opening another site in Selby (Yorkshire) we have ensured that we can give customers what they want when they want it. The current Uniglad product portfolio offers a wide range of raw materials for today's ice cream manufacture such as glucose, maltodextrin, sugar, milk powders, dextrose and fructose.
A PASSION FOR ICE CREAM
Being an Italian business, Ice Cream is somewhat of a speciality to us, we recognise that great Ice Cream requires not only the renowned closely guarded secret recipe but also great Ingredients. We recognise the industry is changing and consumers are becoming ever health conscious with sugar reduction the number one trend in the sector today. This gives ice cream manufacturers a dilemma of how to maintain the great taste whist reducing sugars. Following World Health Organisation recent consumption recommendations, sugar should not make up more than 5% of the total calories consumed however sugar and sweeteners in the ice cream sector play a crucial role for not only taste but anti-freezing properties.
Uniglad Ingredients can assist in recipe reformulation, recent examples include lower sugar Glucose with a specific DE or fibres, that guarantee to cut sugars and fats, in recipes thus helping in the replacement or complete elimination of hydrogenated fats. Using these ingredients, the taste will not be impacted and product declarations could use nutritional claims such as less sugar, low fat, or source of fibre ensuring your products remain on trend with today's consumers.
As a BRC accredited business quality is at the core of Uniglad Ingredients and with an in-house technical team and lab facilities you know that we can offer more than a competitive price.